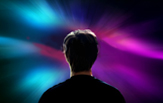 What is the difference? Hypnotherapy and Hypnosis?
Hypnotherapy is the applied use of hypnosis. Therapy can be defined as anything that is done to move someone towards health and wholeness. Thus, hypnotherapy is the use of hypnosis to help you move towards health and wholeness.
Hypnotherapy is also used to help you reach goals when nothing else has helped. Self-hypnosis may also be part of a good hypnotherapy program. Ask your hypnotherapist if using self-hypnosis is recommended to help you reach your goals.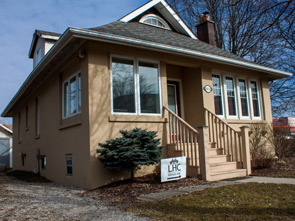 Come Visit Us and Tour our Office
Come in and take a tour of our office. We are located on 1034 Adelaide Street North in London Ontario. We are the only Hypnotherapy Centre in London that offers walk-ins and we are confident that we will help you with the problems that you are mentally faced with.
How do I get in contact with a hypnotherapist? What if I have further questions?

You can call Gilles Bernard, at 519-933-3499 or email him at gbernard@londonhypnotherapycentre.ca

Will hypnosis work on me?

Since hypnosis is a natural state of mind everyone not only has the ability to go into it but it actually happens at various times throughout a typical day without even realizing it. A regular day dream or 'zoning out' are all forms of hypnotism. The hypnotherapist is there to guide you into that state of mind.

What will it cost?

The cost will vary depending on the issue at hand. Most often the hypnotherapist can arrange a package for those needing more than one session.

How long will it take?

Each individual session will last from 45 to 90 minutes. The number of sessions needed will vary for each particular issue. Smoking, for example, can be remedied within the first session but may take two to three. More severe issues can take up to 5-7 sessions.

Is it safe?

Hypnosis is completely safe; you are in complete control at all times and can terminate the hypnotic state at any time. The hypnotherapist never has control over you.
What are intake sheets for?
Intake sheets are considered the initial paperwork that you fill out prior to your first appointment or consultation with the hypnotherapist. We have posted PDF formats of these forms so you can print them, fill them out and bring them with you to your first appointment/consultation. If you have already scheduled your first appointment/consultation, you would have received an email confirmation including a link to these same PDF forms.
Some of the most common intake sheets include:
Stop Smoking

General Client History

List of 7 Things